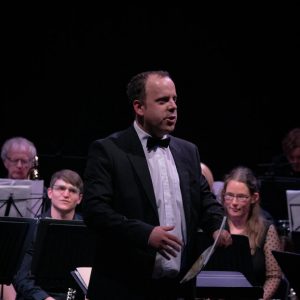 Michael J. Cox obtained a BMus from the University of Huddersfield and has also studied at Salford University.
He has also obtained a MSc in Psychology research at Leeds Beckett university and is currently studying Musical Leadership at York St John University
He has previously been the assistant conductor for the City of Leeds Youth Brass band.
Michael is also an accomplished Tuba player who plays with Brass bands and Orchestras in the Yorkshire region.